If you are planning on having an outdoor event of any kind and are thinking of using a tent, then you need great lighting. This does not mean that you have to turn to very basic and common options, however. There are amazing decorative lighting ideas that you can choose to make your tent look like something right out of a magazine. Here are nine ideas you should consider.
LED Lights
One great choice for tents is LED lights. These lights come in many different sizes, including fairy ones, and can be of white or yellow hues. They are easy to install and use, and they will end up saving you money on electricity, as well!
Globe Lights
Large globes can be a beautiful way to add whimsy and style to your tent. They come in different styles and colors, some with more elaborate designs, and some even come with prints on them. They offer a good amount of light, so you do not have to purchase very many of them.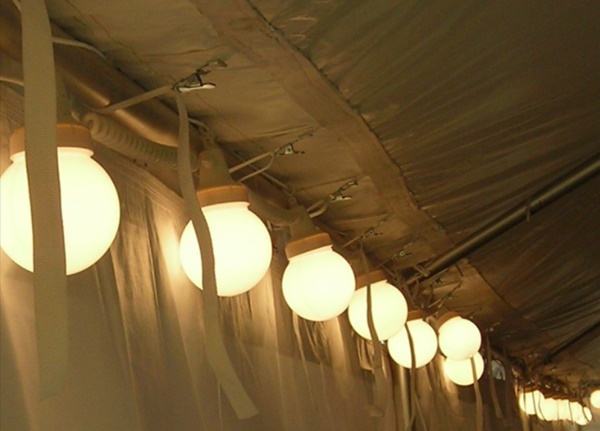 Light Washes
You also have the option of having a tent light wash. These lights are placed on the sides of the tent, pointing up. This creates a diffuse light that can be very flattering and moody.
Lanterns
Lanterns are a timeless tent decorative lighting option. They offer a gorgeous atmosphere that is particularly beautiful for weddings. You can choose to have them be lit by candles or LED lights in any color you choose.
Cotton Candy LED Lights
The newest trend these days is to have sticks of LED lights inserted into real cotton candy. They work especially well as centerpieces, and the best thing is that you can eat them once the party is over! You can even choose to use glow sticks instead of a regular stick to hold them up. Of all of the tent decorative lighting available, this one is certainly the yummiest!
---
Read suggested posts
How to Organize Outdoor Lighting Party to Create a Memorable Event?
5 Tips for Effective Outdoor Lighting – Special Event Rentals
---
Tiki Torches
Tiki torches can always be the right choice for an outdoor event, especially for luaus. There are many different sizes and styles to choose from, so that you can find the exact look you want for your event.
Candles
No matter what event you are planning on celebrating, candles are always a stunning addition to a tent. Many people choose candles and some other light source to create contrast. The variety of candles, with different colors, scents, sizes, and shapes, allows you to customize the lighting for your event to the max.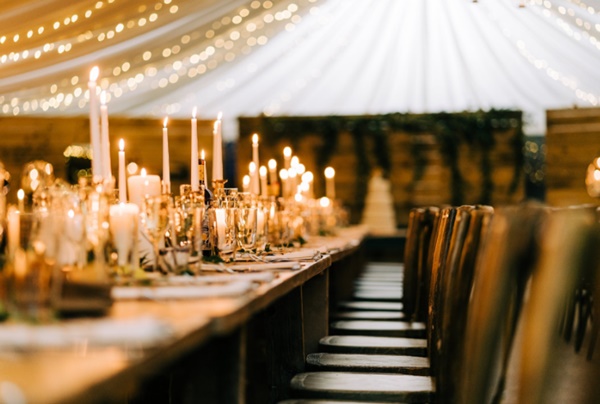 Chandeliers
A large, eye-catching chandelier can be an extravagant, stunning way of lighting up a tent. You do not even have to spend a lot of money, since you can usually find used or shabby chic ones that are affordable.
For any kind of outdoor tent event you are planning, lighting is crucial. With these options, you can ensure that your guests are happy and even a little jealous of your party.
See our Tent Lighting rental items.