Dependable Dance Floor Lighting for House Parties
If you're planning a party in the comfort of your own home, then you need to think about all different aspects. It's critical to make smart arrangements that pertain to interior design, food, entertainment and more. It's just as important to make in-depth arrangements that involve lighting. Dance are floors are indispensable components of most parties. What good is a party that doesn't involve upbeat tunes and a wide, open space to let loose and have the time of your life? If you want to take your home party's dance floor to the next level, then you need to consider investing in top-quality lighting for it.
Dance floor lighting, in a nutshell, is exactly what it seems to be. Lighting up a dance floor thoroughly can be amazing for ambiance purposes. Lighting can truly contribute to the mood of your party. It doesn't matter if you want to establish a romantic, intimate, sleek or futuristic vibe for your social gathering at home. Putting attention into lighting can give your event a lot of production value. Dance floor lighting isn't only suitable for the general atmosphere of a party, either. That's because it can also be helpful for specific situations. If you're looking to highlight particularly momentous parts of your social gathering, lighting can help you do so. It may be a nice gesture to introduce extra lighting right before the final dance of the night takes place. It might be nice to do so prior to toasts as well.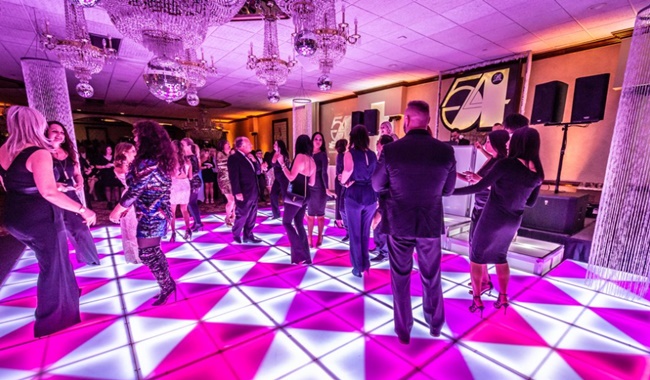 Lighting up your dance floor can also make you guests feel excited about your event. If you want to do whatever it takes to delight the guests of your bash, then it can help to give them access to all of the most thrilling features possible.
Thrilling Choices in Lighting
There are all sorts of thrilling options in lights for dance floors. You can select lighting based on your specific party requirements. You can pick lighting that's in line with the overall theme of your gathering as well. If you want to get lighting for a dance floor that's particularly muted in vibe, there are options out there waiting for you. If you want to get lighting for a dance floor, on the other hand, that's especially radiant and brilliant, there are just as many options that you can consider freely. It doesn't matter if you have your sights set on classic stage lighting, spotlights or anything else along those lines. We can make your lighting wishes a pleasant reality here at Special Events Rental in Chatsworth, California.
Reach Out to Special Events Rental for Details About House Party Dance Floor Lighting
Are you interested in getting lighting for a dance floor? Are you putting together a party at home at the moment? We can assist you at Special Events Rental. We're a party preparation powerhouse that concentrates on everything from fairs to birthday gatherings. If you want to get your hands on equipment for parties that's of superior quality, you can put all of your confidence in our vast selection. We work with customers all throughout the area. We have customers all over Los Angeles. We have customers all over Ventura County as well. Call us A.S.A.P. for more about renting house party dance floor lighting.
Checkout our latest Dance Floor Lighting rental inventory here.